LMI Motor Driven Pumps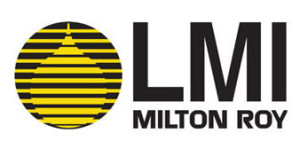 LMI Motor Driven Pumps – G Series Chemical Metering Pumps, SG & SG Models. LMI G Series Features Include: High flow rates up to 300 GPH (1136 Liters/hr.), Mechanically Actuated Diaphragm liquid end eliminates flow restrictions, Durable, metallic housing designed to withstand tough environments, High efficiency motors minimize heat buildup
Reliable low flow performance is a result of high performance check valves with machined seats, Precision stroke adjustment can be operated while the pump is running or stopped
Steady State Accuracy – ± 1% of full capacity over the 10 to 1 turn down ratio. Optional Accessories Include: Safety Valves, Back Pressure Valves, Pulsation Dampeners, Degassing Valve, Repair & Preventive Maintenance Kits as well as Calibration Columns.